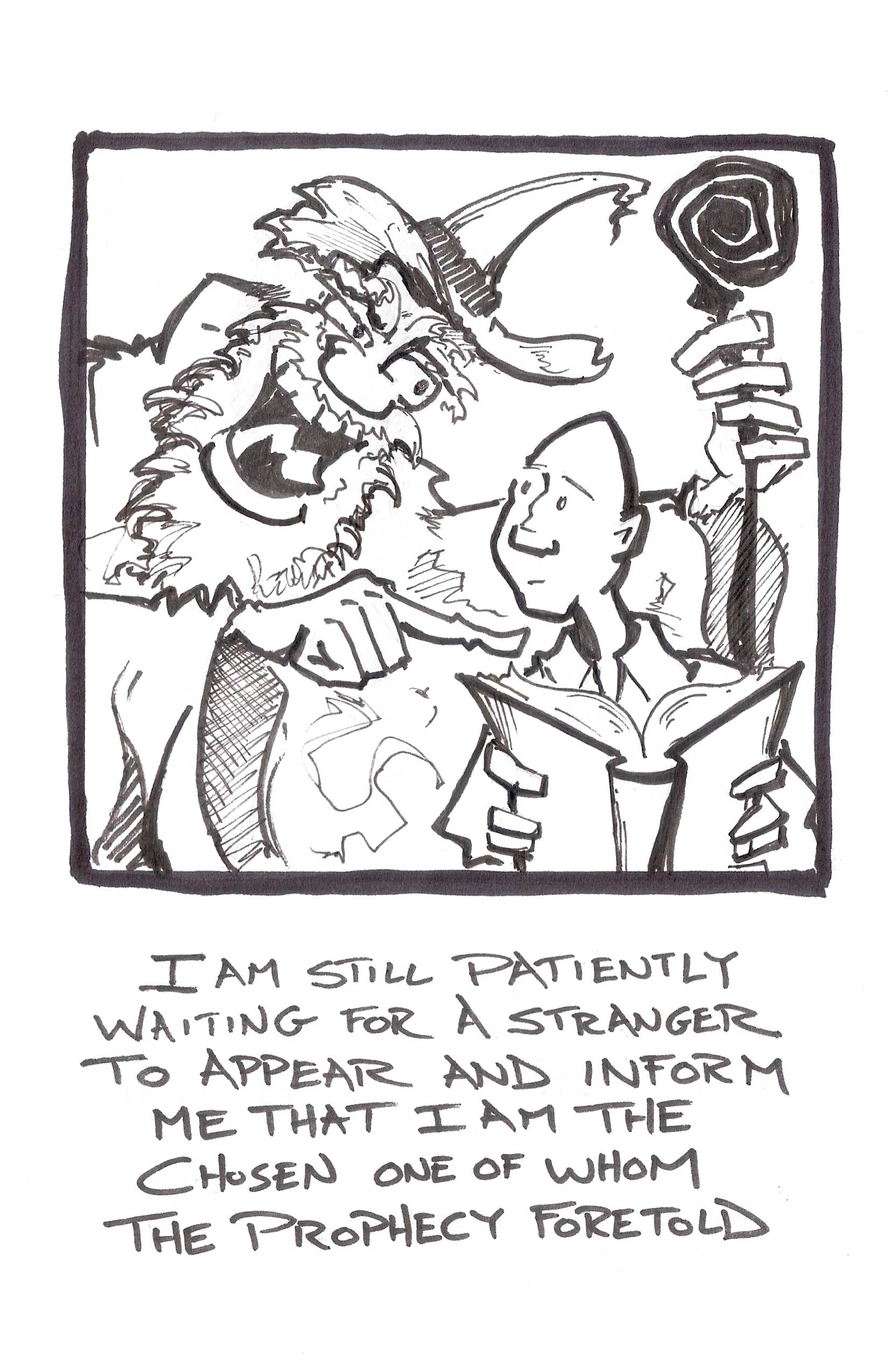 Still Patiently Waiting
This is the first in a series I like to think of as my (T)revelations.
I'm not going to say much about them, I'll just let them speak for themselves.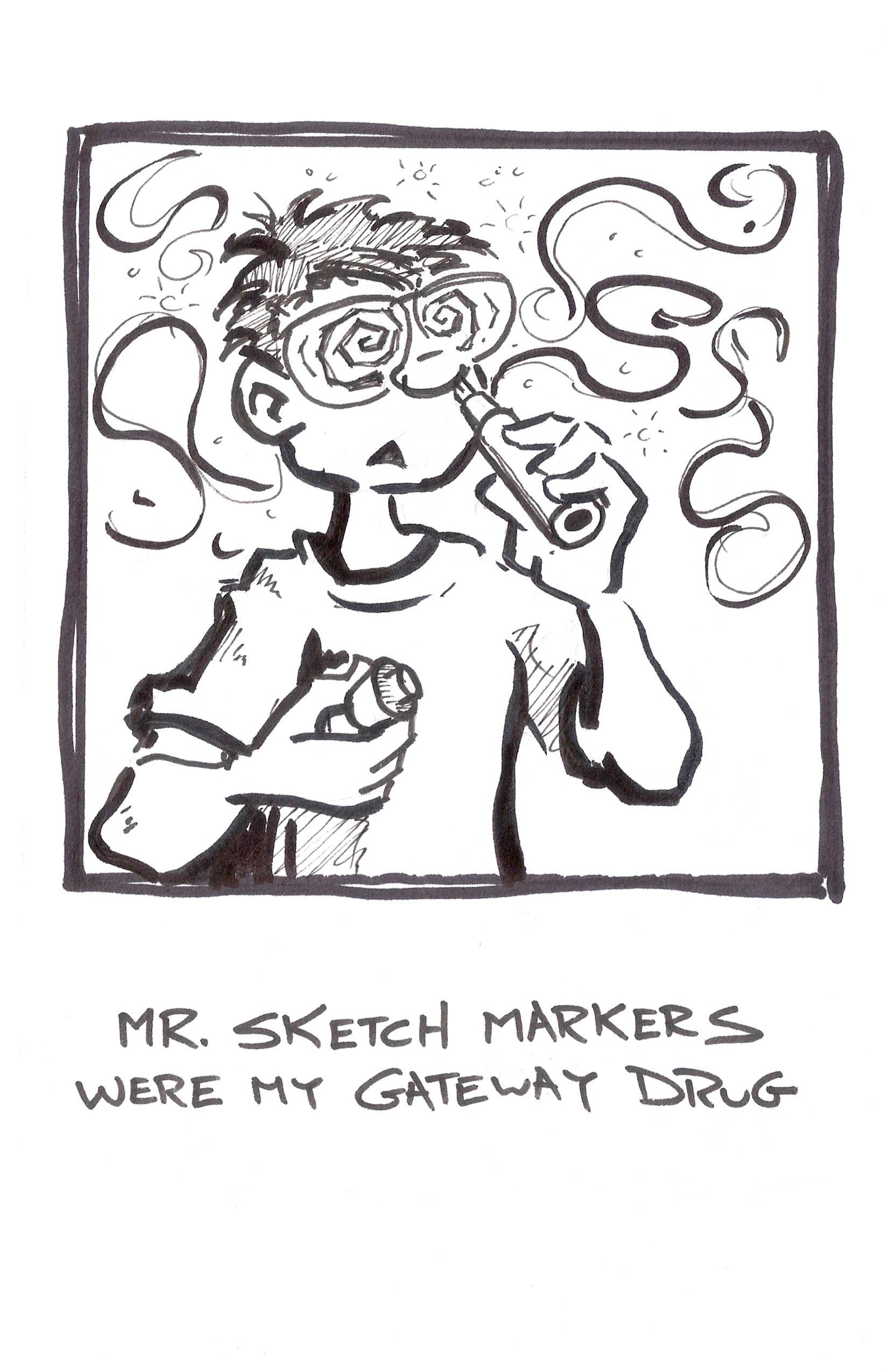 Mr. Sketch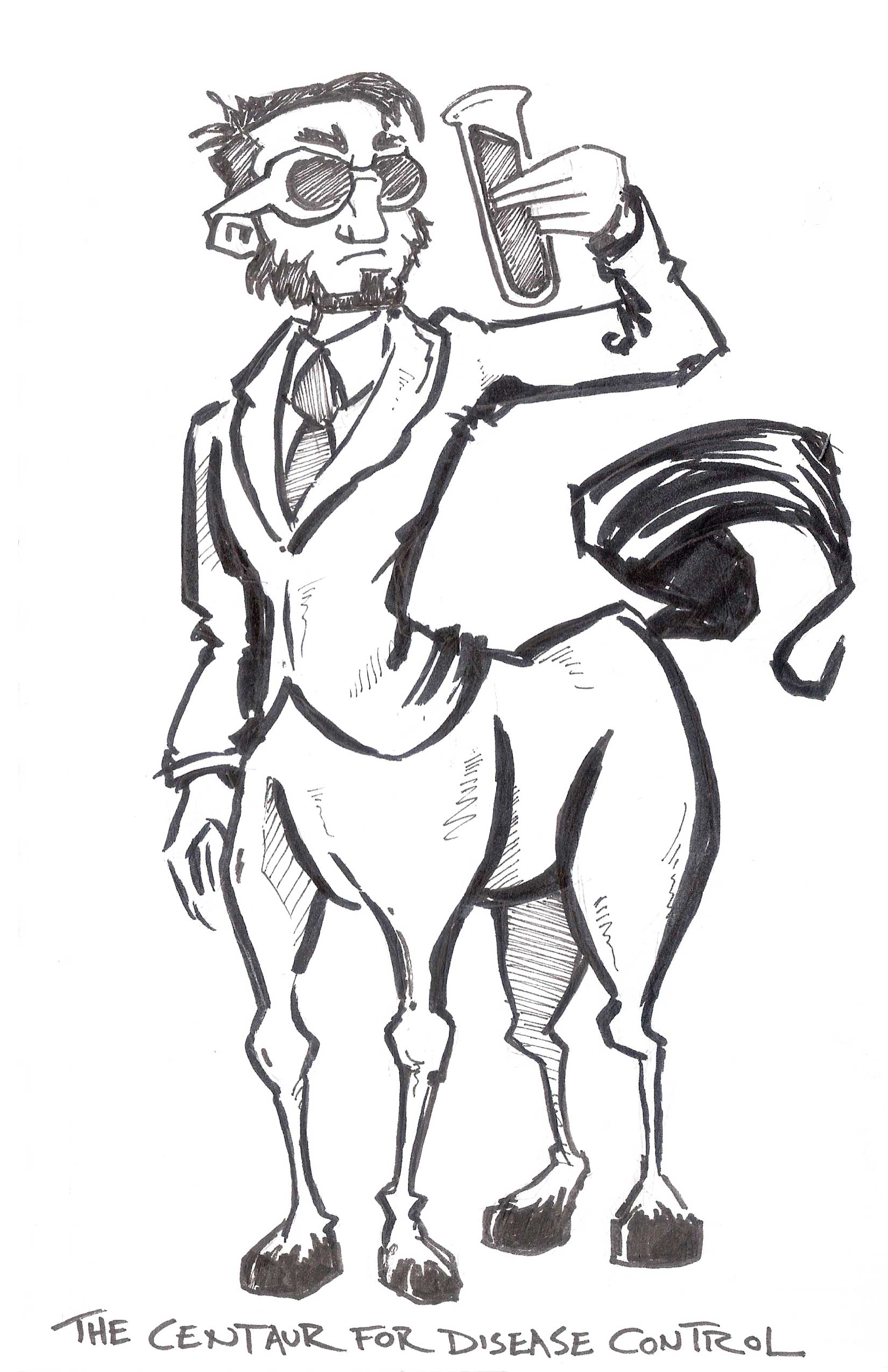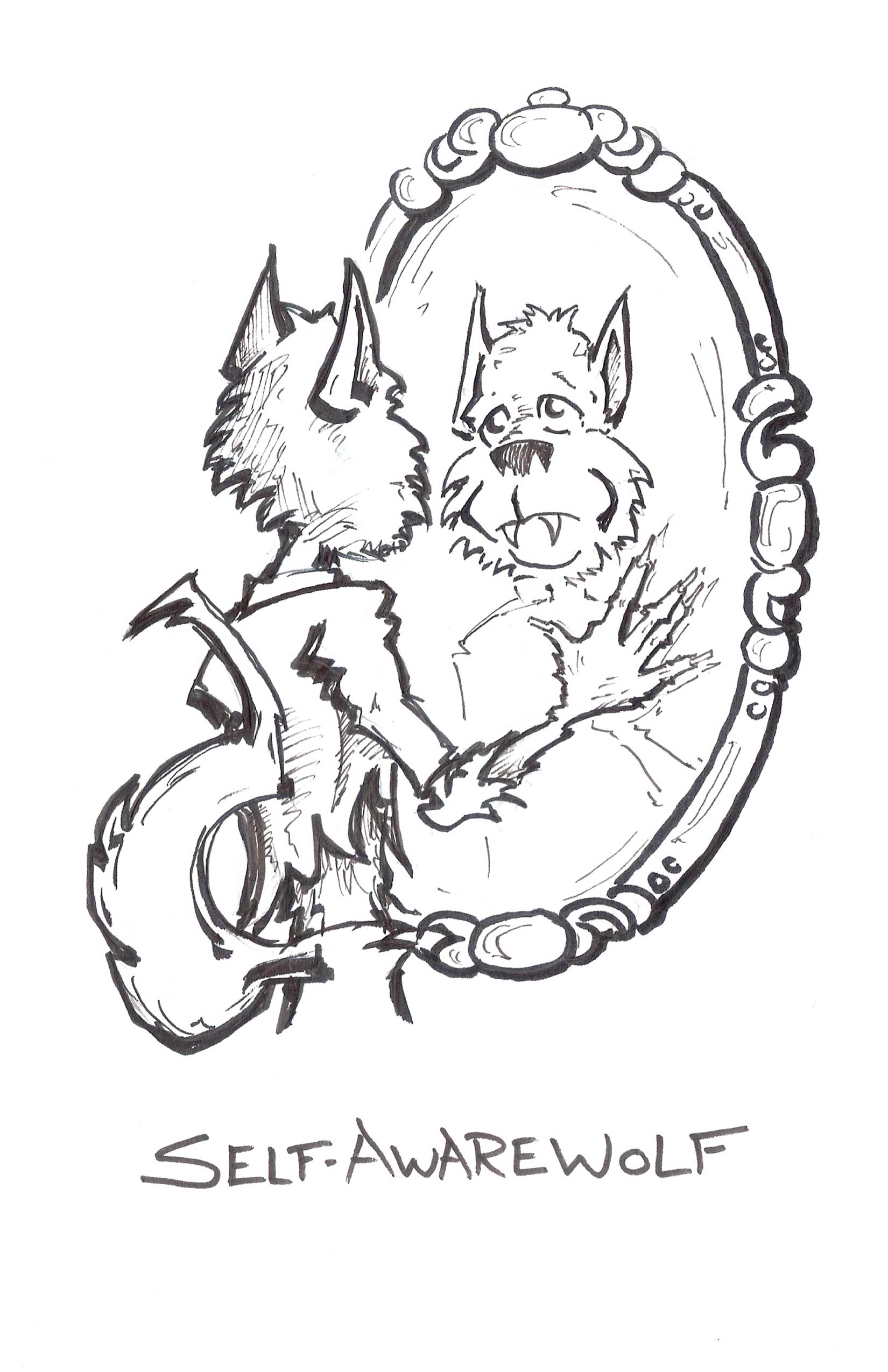 Self-Awarewolf
Catching Flies
comics
I finally got rid of all the old junk on here. Who keeps stuff they drew 20 years ago on display?